Diesel-powered forklifts are great for outdoor work. Because your diesel forklift is a commercial piece of heavy machinery, it's not for road use. This means that the average 50-litre tank will last much longer than an 18 kg can of gas. They're also much more efficient on gradients because they have a higher torque level making diesel forklifts Sydney an excellent choice for outdoor use. Diesel forklifts excel at being put to work doing towing projects or moving things using a bucket placed on the forks for excavation purposes.
They've earned the title of the toughest pieces of machinery in the civil works sector. The diesel forklifts supplied by Forkserve in Sydney are versatile, and they allow you to take on a broad range of projects in the harshest environments. You can find them working in lumber yards and construction sites. This makes sense because diesel powered forklifts give off diesel fumes when they run, and they're best for outside applications.
Diesel counterbalance forklifts come powered by a fuel source that is abundant, and they're rugged enough to do well in dirty and wet environments. In Australia this is key because job sites can vary wildly from one to the next. You can use them to move goods to and from external storages, unload and load trucks and stuff containers. Additionally, they're useful for moving items from point A to point B like around job sites.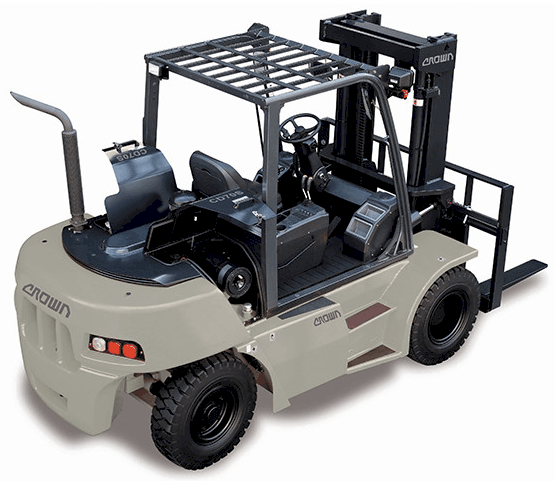 Unlike other types of forklifts, diesel forklifts Sydney come in several lift capacities and sizes. They can easily pick up and haul everything from small pallets to equipment or products that weight in at several tonnes.
These forklifts perform horizontal applications much better than vertical applications. This makes them a versatile choice for both large and small companies to use. They can easily perform a number of jobs without you having to worry about bringing in a fleet of them.
You get a longer lifespan down to less wear and tear on the engine. This helps to save you money in maintenance costs. It also works to offset the slightly higher upfront cost. When you combine this with the versatility this forklift is capable of, it's easy to see why businesses of all sizes can benefit from purchasing or hiring one.
Do you need a quality diesel forklift for your next project? Maybe you'd like to hire or purchase a forklift from a quality retailer such as us. Either way, you can get in touch with our staff today on 02 9190 7089.