Your forklift battery should be in top condition to ensure your forklift runs well each time you operate it. However, damage to the battery can wreak havoc on your heavy equipment. There are several factors that can contribute to the damage. We'll outline the biggest factors that damage forklift batteries below, and you can double-check that it's not happening to your equipment.
Wrong Charging Operations
If you don't have the correct charging procedure in place for your heavy equipment, it's easy for one of your employees to make a mistake. They can hook the battery up incorrectly to the charger, not allow it to charge entirely between uses or let it sit half-charged. This practice puts a lot of stress on the battery as a whole. It can cause your battery to short out, overheat or slowly lose power.
Only Charge the Forklift Battery When It's Convenient
Ideally, any business with heavy electric machinery should have a charging plan set up so battery charging isn't put off until it's convenient for the operator. Consider adding different charging stations, depending on your needs. For example, a business with one or two forklifts may need a rapid charging system, while companies with several forklifts can get by on a traditional charging system.
Using an Incorrect Charger
Hooking your forklift battery up to an incorrect charger can result in malfunctions, non-charging or a fried battery. Make sure each charger has clear labels. Your staff should know which battery goes to what charger.
It's a good idea to provide a quick tour of the area to any new employees as well. This way, you're not leaving anything up to chance and you know each employee will use the correct charger when they finish with the forklift for the day.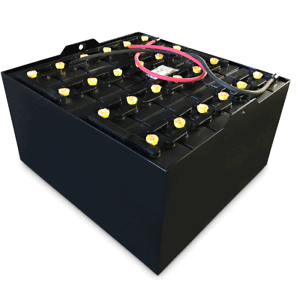 The Charger Is the Incorrect Size
There are different sized chargers for separate batteries. If the charger is too big or too small, it won't be able to charge your forklift battery adequately. It can also easily damage the battery. The battery could consume more water, overheat or slowly increase the battery temperature.
These factors will eventually damage the battery after several charges. Double-check that you have the correct setup for your equipment's battery size. If not, upgrade your charger.
Contact Forkserve for Forklift Battery Sales Today!
If you need to hire or buy a high-quality forklift, contact Forkserve today by calling 02 9134 8121 or by filling out our inquiry form.