Yale forklifts come in a variety of styles including LP-gas, gas, electric and diesel. You can choose from narrow aisle, lift trucks, very narrow aisle and motorised hand trucks. Being able to lift between 907 kilograms to 16,329 kilograms make Yale forklifts Sydney a strong option when looking for a forklift. The broad range of forklifts ensures that you'll be able to use them for both indoor and outdoor use. 
Zero Emission Yale Forklifts Sydney
The three and four-wheel electric options are ideal for indoor use. They give off zero emissions, and they come designed to be highly manoeuvrable. You'll be able to take them around tight corners and close working quarters with ease. There's also a range of voltage options available in battery drop box and conventional designs. 
For more heavy-duty work in lumber or brickyards, Yale forklifts have high-capacity forklifts and models with internal combustion engines. They have a heavier lifting range, and they come with several exclusive options. You can tailor your forklift to your needs, and this will boost your productivity levels. 
Yale forklifts Sydney also offer IC pneumatic tyres and IC cushion tyre models. Forklifts with internal combustion engines do need more service. They have higher maintenance costs to prevent smaller problems from turning into large problems.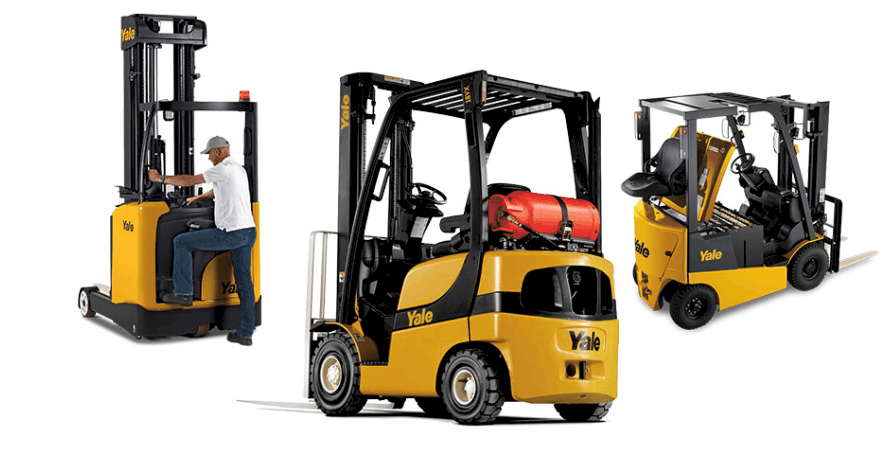 If you have a warehouse or distribution centre, the narrow aisle and very-narrow aisle models work great. They help you incorporate more racks into your warehouse due to their high manoeuvrability. They can fit into tight spaces and make sharp turns without an issue.
Yale was founded in 1844, and they've built a solid reputation for durability and quality with all of their products. 1920 saw the invention of a battery-powered low lift truck, and they swiftly followed this with a range of high-powered machinery.
They added LP-gas powered forklifts in the early 1950s, and they expanded to an international company in 1964. They continued to expand and built its reputation as an industry leader in heavy machinery. Their smart designs, coupled with their reliable performance and durable construction, makes them a go-to company in Australia.
With over 150 dealers worldwide and extensive customer support, it's easy to see why this brand thrives. At Forkserve, we're proud to offer a line of new and used Yale forklifts for our customers. We offer cost-effective pricing for forklift hire and sales, excellent customer service and excellent repair capabilities.
If you'd like to know more about our new and used forklifts or services, you can contact us on (02) 9134 8134 today!