All business owners and warehouse managers know how important it is to have dependable equipment on-hand when you need it. A reliable forklift will ensure you can move your heavy materials around the warehouse or job site without an issue, and you can rent one to help save on costs. We'll list the most significant benefits of renting a forklift below.
1 – No Maintenance Costs
Upkeep for your heavy machinery can be expensive, but maintenance costs are a thing of the past when you rent a forklift. Instead, the company you rent from takes care of all of the routine maintenance costs. They'll come and pick up the forklift and switch it out with a working one without charging you for it.
2 – Fixed Costs
It's much easier to create a viable budget for your project or company when you work with fixed costs. Forklift rental contracts usually have a fixed daily, weekly or monthly cost, depending on your contract length. You won't spend time guessing or adding in additional fees for replacement parts or maintenance.
3 – Keep the Project Moving
If you require a forklift to keep your project moving from start to finish, it mustn't break down or need repairs. Renting a forklift is an excellent way to keep your project on track. No matter if your own machine broke down or you don't have one in the first place, renting will give you the high-quality equipment you need.
4 – Multiple Choices
Do you need an electric, petrol or diesel forklift? Maybe your needs will change halfway through a project, or you'll require more than one type. Renting allows you to pick out the forklift model or models you need without paying to buy them outright. It's an excellent option for one-off projects or smaller companies.
5 – No Large Expenses
Buying a forklift can be a costly investment. Also, the machine starts to depreciate from the moment you bring it to your business. If you decide to sell it, you'll never get as much as you originally paid, even if you sell it within a short time. Renting lets you avoid those large expenses or depreciation pressure. In turn, you can invest this money back into your business or project.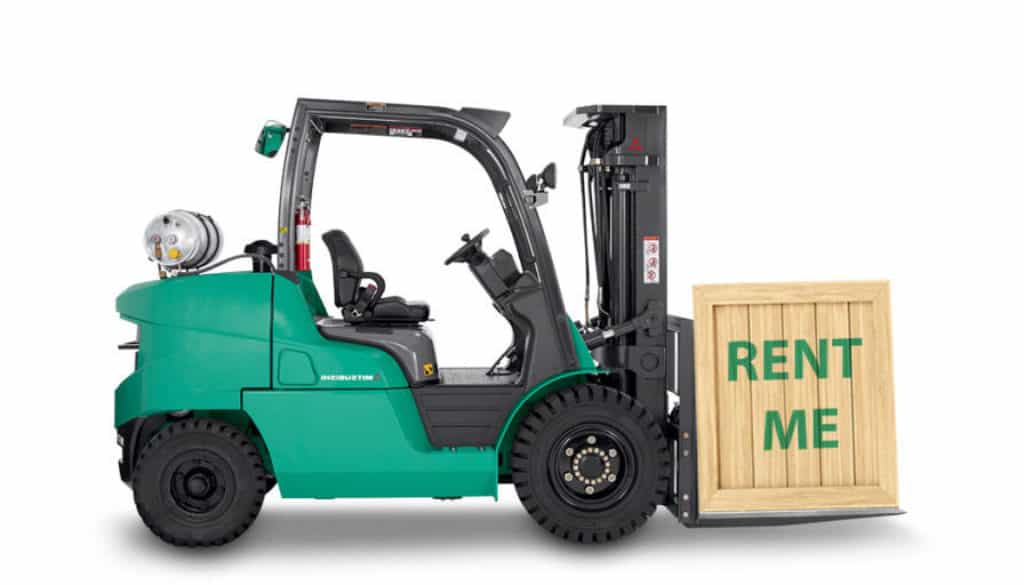 Contact Forkserve for Forklift Sales and Hire Today!
If you need to hire or buy a high-quality forklift, contact Forkserve today by calling 02 9134 8121 or by filling out our inquiry form.