Operating a business can be a complicated process. Not only are there financial considerations to be taken into account, but it's also important to determine what contractual arrangements can best meet your business' current and future operational needs.
This is particularly relevant when it comes to assessing what model best suits your Forklift needs.
You may think that purchasing a forklift might be the best fit for your business, but the flexibility and all-encompassing coverage of a hire agreement may actually be a better fit for your particular circumstances.
Here at Forkserve, with over 40 years of Forklift Hire experience in the industry, we're experts in all matters Forklift related. We've composed this handy guide to help you better understand a Forklift Hire agreement, and assess what benefits it can provide to your business.
Opex vs Capex
When assessing your business needs, it's important to make a distinction between Capex and Opex expenditure and which option will be a better fit for your circumstances.
Capex expenditure requires a significant investment in capital in order to purchase a new Forklift. This is an option that requires not only an initial sizable financial contribution, but depending on the circumstances, many businesses will need to secure finance for such a purchase, which entails ongoing interest and administration costs.
Opex expenditure on the other hand is a much more manageable and predictable operational expense in the form of a Forklift Hire agreement. Here a business does not require an upfront capital expense and has a significantly higher degree of flexibility to change the hire agreement to meet their changing business needs.
Flexibility to Your Business
Despite the best of laid plans, the operation of a business can often be a journey full of ups and downs. Opportunities present themselves, but also challenges arise which require your business to have the ability to adapt. This is where the flexibility of Forklift Hire plays a vital role.
Forklift Hire gives a business the flexibility to deal with unforeseen circumstances. For example a business has the ability to hire only when needed, upgrade or downgrade a hire agreement as the need arises, and if warranted even terminate an agreement immediately if no longer required.
With Forklift Hire, a business is not tied down with a long-term commitment of looking after capital equipment, and rather has a greater sense of control to adapt to deal with any new challenges.
We Are Responsible For Maintenance
With so many business decisions to make, the last thing you want to worry about is the ongoing maintenance needs of your forklifts. Considerations such as; how much will servicing cost? How often do I have to get it serviced? What if I need spare parts? , can be too overwhelming to consider.
The convenience with Forklift Hire is that it gives you the peace of mind that all maintenance is taken care of as part of the hire agreement. There are no additional expenses and all routine maintenance and repairs are included.
At Forkserve, we even go the extra mile for convenience, servicing is carried out on your site at a time that suits you by our professional fully qualified Mobile Mechanics, or if needed in our Forkserve workshop at Arndell Park. All our forklifts are extensively serviced & maintained every 3 months or 250 hours (whichever comes first) ensuring best operability.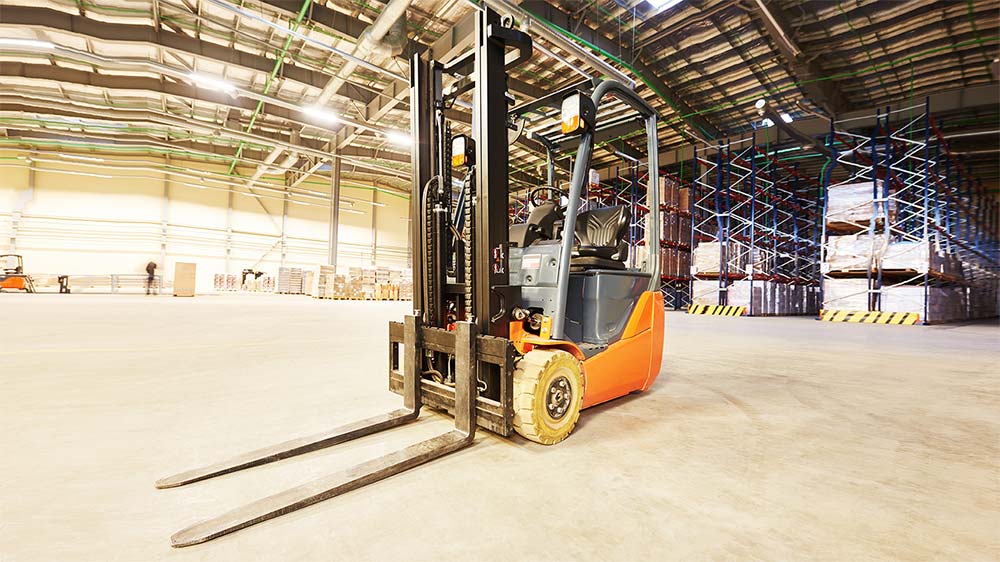 Access To Better Forklifts
When entering into a Forklift Hire agreement you're not locked into a long-term commitment, you've actually entered into a cost effective agreement where you have the power to change to a forklift model that may be more suitable for your future needs.
For example, you may initially start off with a smaller model that is more than able to cope with your current warehouse needs. However as your business and scope of work grows, you may need a model that is able to operate in a wider range of environments and has a heavier load limit.
With a Forklift Hire agreement, you have the flexibility to upgrade and change your forklift model in tandem with the change if your business needs.
No Downtime Cost
In today's world it's all about value for money. Equipment that is not being used and is sitting idle, is not only a lost opportunity, but will cost you money to maintain and store. This problem is further accentuated if you own the equipment, as you have no readily available option to avoid downtime costs.
Here at Forkserve, we've gone through our very own business journey full of challenges. We understand circumstances change, and sometimes you may no longer need a forklift. This is why with our Forklift Hire agreements, we give our valuable customers the ability to simply end your lease agreement and return the Forklift to us. With our flexible hire agreements, you'll have no downtime costs, and if your circumstances change in the future, you know you have a reliable partner to look after your particular needs.
When assessing your forklift needs, purchasing versus hiring a forklift is a critical decision to make.
Purchasing a forklift may initially appear as an option with greater control, but it entails a significant investment in capital, along with an ongoing commitment to take care of your own maintenance concerns and deal with any associated downtime costs.
A Forklift Hire agreement on the other hand, gives a business a more manageable and predictable expense, and a greater sense of power to change the agreement to meet changing business needs.
Should your circumstances change, you have the viable option of changing the agreement as appropriate, and since forklift maintenance is covered, it also provides you valuable peace of mind.
Here at Forkserve, we've been in the industry for over 40 years and have been recognised as Sydney's Leading Forklift Hire Provider. We provide an extensive range of flexible Forklift Hire plans to suit your needs, and even offer a price match guarantee, where we'll beat any written quote by 5%!
Our Forklift Hire rates are described as the best in Sydney, for any of your Forklift Hire needs why not contact us today.