It's with great pleasure to proudly announce that ForkServe Pty Ltd has been nominated as a finalist
in the Australian Small Business Champion Awards 2021.
The Australian Small Business Champion Awards are the most prestigious small business awards program in the whole of Australia, commonly referred to as the 'Oscars' ™ for Australian small businesses. They recognise businesses that are contributing to the vitality of the community and building prosperity for future generations.
For us to have achieved this level of national recognition in such a prestigious competition is a testament to the core values of our business and the strong bond we have built in the community.
We are truly humbled to be given this honour, and see it as the culmination of nearly forty years of hard work in the Australian forklift industry.
Forkserve – A Great Australian Company
With such a tremendous achievement, it's important to reflect on where we've come from and how we've developed to become the company we are today.
Forkserve Pty Ltd was established in May 1981 by Ross and Sharon Jack, as a proudly Australian family owned and operated business. We were what you would call a Mum and Dad operation doing our best to make it work.
Our founders shared a passion to build something special and make a future together for their family. They worked off each other's strengths. Ross was a jack of all trades, being a master at fixing all things mechanical, while Sharon kept everything else humming along with her invaluable bookkeeping and outstanding customer service.
Launching a business back in the 80s was a completely different proposition to today, almost a foreign world, there was no internet or social media, and Google was just a figment of someone's imagination. Ross and Sharon had to roll up their sleeves and grow the business the old-fashioned way; by being extremely good at what they did, and by putting in a great deal of leg work.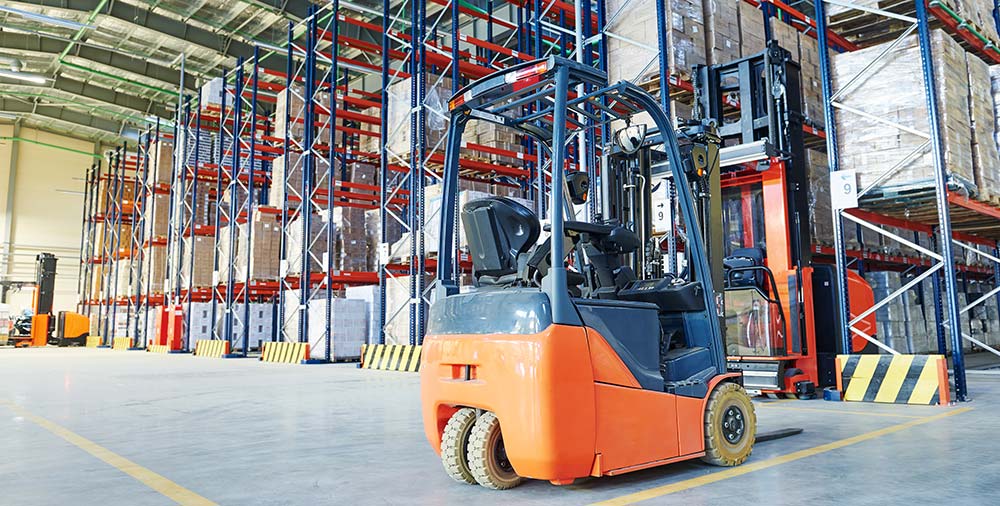 Initially, Ross and Sharon did this by casting their net wide, they got out their always reliable Gregory's Street directory and visited every relevant Sydney business and industrial site they could find to give them their business cards and brochures, and tell them all about who they were and how they could meet their Forklift needs.
This approach did not always bear immediate results, but it allowed them to start sharing
Forkserve's vision and developing that key connection to the community. In particular this is where Sharon came to the fore, Sharon is a natural people-person and was always raised to put other people's needs first, she displayed that commitment to our customers that has underpinned the company we've become today.
Through hard work and determination, slowly but surely, our business grew. Word started getting around town about the quality of our services, and sure enough we started getting repeat customers. Our customer base grew enough to enable us to rent our very first factory in Kings Park and even our first official hires. With time and continued growth, our company dream continued to materialise, enabling us to purchase an industrial block of land in Arndell Park and build the factory we still own and operate to this day.
This brings our journey to the present day, where we've become Sydney's leading Forklift provider achieving recognition 2 years running as a finalist in the Australian Small Business Champion Awards.
Throughout our journey, we've put the hard yards in, gone through the tough times, and got up to continue delivering time after time. We've been pioneers in the industry and learnt so much along the way, perhaps the biggest lesson has been how important our customers are to our business.
Just as we did on day 1 we are committed to delivering a professional friendly service operating on two core values that makes us different from the rest; industry-leading technical expertise and honest-to-goodness old fashioned customer service.
For any of your forklift needs, why not contact us today.