When you need a tuneup for your forklift, you shouldn't have to worry about paying too much for the repair and maintenance costs. Many people make the mistake of taking the first offer they see, but there is a more cost-efficient option. Look for companies that offer capped price services on both electric and gas units, which is what you'll get at Forkserve.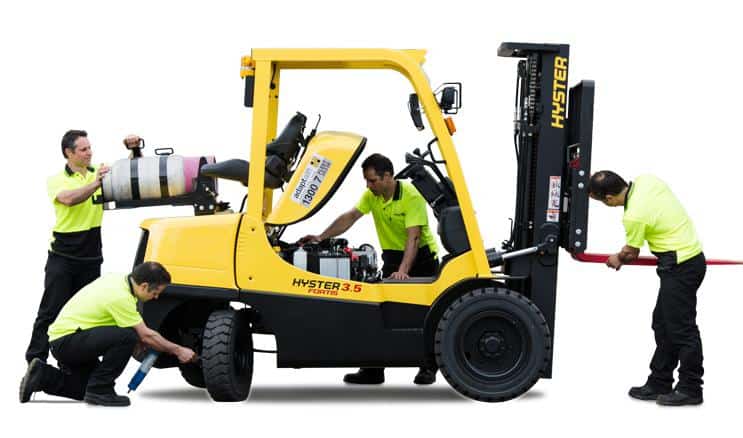 Benefits of Capped Price Services
Capped pricing sets the maximum amount a company will charge for their services and locks it in for years at a time. This pricing system helps to protect buyers from unnecessary inflation. If you don't shop at a company with this system in place, they can charge you whatever they like, and you may end up paying more. Several benefits come with capped pricing, and they include:
Improves Productivity – You'll protect your bottom line by not paying inflated services fees, but you'll boost your productivity at the same time. Your forklifts will get the maintenance they need to run in top shape all year round and you're less likely to deal with unnecessary downtime.
Schedule Service Around Your Schedule – Capped price services let you schedule your forklift tuneup around your schedule. You won't have to leave in the middle of your workday to deliver your equipment to your repair service. Instead, you can schedule ahead of time when it's convenient for you.
Avoid Expensive Repairs – Every time you take your heavy machinery in for a repair, there's a lingering thought to the price. If you let little issues slip, you could end up with high-price repair bills. Capped price services allow you to schedule routine maintenance that will catch any problems when they're small, and this reduces your overall repair bills.
Improves Operator Safety – Having well-maintained forklifts for your staff improves their safety levels. They won't have to work around sub-par machinery or equipment that is in disrepair. In turn, this reduces the chances of any accidents.
Gives the Forklift Longer Life – A well-maintained piece of equipment will last longer. With capped price services, you can quickly and easily schedule routine maintenance as often as you like around your schedule. This maintenance will help you get more use out of each one, protecting your bottom line.
Contact Forkserve for Forklift Sales and Hire Today!
If you need to hire or buy a high-quality forklift, contact Forkserve today by calling 02 9134 8121 or by filling out our inquiry form.