When assessing whether a company can meet your Forklift Hire needs there are many factors to be taken into consideration.
Sure it's nice that they stock a particular brand or are having a limited time sale, but will this be enough to satisfy your ongoing demands? You need a Forklift Hire company that has both the capacity and in-house expertise to meet your particular needs, a company with a proven reputation who has a dedicated team to support you as your business grows.
Here at Forkserve, we deliver on all fronts. With over 40 years of experience in the industry, we've been recognised as Sydney's Leading Forklift Hire Company. As you'll see below, we've carefully designed our business on key pillars that enable us to deliver a truly flexible professional award winning service.
Focused Forklift Hire Business
When you're looking for a company to meet your Forklift Hire needs, experience matters. You need a company that's well established, and has been there and done it all before. A company that specialises in meeting its customers Forklift Hire needs and has gained recognition among its peers.
We've been in the forklift industry for over 40 years, during which time we've gained the knowledge and expertise to deliver a quality award winning service. We're held in such high esteem that we've been a finalist in the national Australian Small Business Champion Awards for the last 2 years running.
We know how important our customers are so that's why we have a dedicated Forklift Hire team, enabling every customer to get a personalised high touch service. We have a dedicated 24×7 Forklift Hire support team with a real local person at your disposal, meaning we'll support you every step of the way.
No matter your requirements, we can even tailor equipment to suit your specific needs, this may include providing machines with enclosed drivers cabin or tyres to suit a particular terrain.
Largest Range of Forklifts
Over the journey of your business your Forklift Hire needs will change, at certain times you may only require one model performing a particular function, while at others you may need multiple models able to cope with the demands of different environments.
It's therefore imperative that you engage the services of a Forklift Hire company that has the capacity to meet your changing needs.
This is where Forkserve has all the bases covered. We're proud to offer one of Sydney's largest Forklift Hire fleets. We only offer the highest quality and best brand forklifts for our customers, all of which are meticulously maintained due to our extensive servicing program.
We can supply All Terrain Forklifts, Gas and Electric Forklifts, Diesel and High Reach Forklifts, and our fleet features all the leading brands. Since our stock is so extensive, rather than having to deal with multiple suppliers and forklift manufacturers, the added benefit with us is that you'll have one central point of contact to take care of all your needs.
Competitive Pricing.
There's a very good reason why Forkserve has built such a loyal customer base and our Forklift Hire rates are described as the best in town.
With our over 40 years of experience in the industry we have gained the expertise to tailor our services to suit both your particular job and budget. We provide flexibility with our hiring agreements meaning you can hire a forklift for a day, a week or monthly, whatever your business need may be.
At Forkserve not only do we deliver on flexibility but also value for money. We are confident that our price is the best price, and that's why we'll beat any competitor written quote by 5%. That's our guarantee from us to you.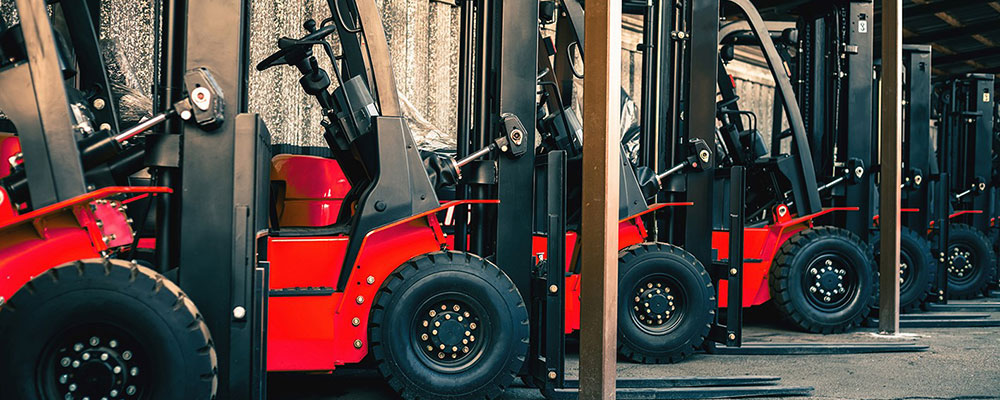 Dedicated In-House Forklift Maintenance Team
Here at Forkserve, we've been pioneers in the forklift industry, from setting the trend on battery regeneration to delivering mobile professional servicing, we've always been ahead of the curve.
Throughout our growth journey, we've seen just how important it is to develop and retain that valuable in-house maintenance expertise that is so critical to providing an all-encompassing service.
This is why unlike forklift manufacturers, we have a dedicated in-house maintenance team, eliminating the need to contract out any maintenance work to other 3rd parties.
Our technicians have the grey hairs, battle scars and experience to take on almost any forklift servicing issue. Since we're able to retain that invaluable industry expertise in-house, we're also able to keep our pricing low, and pass on any savings to you.
When you come to us, rest assured that you are getting access to ongoing valuable technical servicing expertise.
100% Australian Owned
Here at Forkserve, despite our rapid growth and standing in the industry, we've never forgotten where we've come from and what our values are. We're still proudly a 100% Australian family owned and operated business committed to delivering a professional friendly service.
It's been an excellent achievement to be a Finalist in the Australian Small Business Awards for two years running, and we'll continue to deliver on our core values of industry-leading technical expertise and honest-to-goodness old fashioned customer service.
We carefully considered designing a truly comprehensive flexible Forklift Hire service. We know our customers are our number one priority and this is why we strive to be there for them every step of the way. We have a dedicated Forklift Hire team who specialises in providing customised high touch support, and we also offer a valuable in-house forklift maintenance service to meet all your ongoing needs.
Should your Forklift Hire needs change, we stock an extensive range of forklifts giving you the flexibility to access a more appropriate model, and with our price beat guarantee, we'll beat any written quote by 5%.
If you have any further questions, or are ready to embark on your Forklift Hire journey, why not contact us today.