Picking the right forklift is a very important decision for your business. This vital piece of machinery is the lifeblood of your operations and affects a range of factors including operating costs, productivity and inventory management. Since there is such a large range of forklifts available, it's important to do some research to determine what's the right fit for your business. 
Here at Forkserve we've been in the industry for over 40 years. During this time we've worked closely with our clients to understand their specific needs and provide quality forklift solutions.
We've put together this blog to help our clients better understand different forklift requirements and how to go about finding the right fitting forklift for their operations.
Environment
The environment your business operates in will play a major role in determining the type of forklift that is most appropriate for your business. Key considerations to take into account in this area include:
Type of surface (ie rough or smooth)

Conditions (ie indoors, outdoors, or both)

Duration of use (ie hours per day) 
The combination of these three variables will help to select a forklift specifically designed for your working environment. This will go a long way to ensuring you get the best performance out of your forklift and minimise the risk of repair and maintenance issues going forward.
Load Capacity
In this area it's necessary to have a good understanding of the load requirements of your business. This not only includes your maximum load weight, but also your average load weight, and the width of your loads.
The type of load your business handles (i.e. pallets, timber, steel etc) is also important in determining any appropriate forklift attachments. Such attachments are used to enhance a forklift's performance and assist in the movement of loads more efficiently.
Having a good understanding of your load requirements will help you to select a forklift that can safely and efficiently handle all of your operational requirements.
Height
Similar to your load considerations, you need to ensure that you select a forklift that meets your applicable height requirements, which include your lift height and access height. Key factors to consider here include: 
Average lift height

Highest point your forklift will need to reach

Any obstructions present such as ceiling beams or low hanging lights

Collapsed height mast if access is required below a fixed height structure

 
Remember also, to take into account your warehouse height and aisle width requirements.
Fuel Type
Forklifts are available in three different fuel types: electric, gas or diesel. Which option is right for your business will be heavily dependent on the environment in which the forklift will operate. 
While each option has its positives and negatives, their suitability is generally as follows:
Electric

 Operate very quietly and produce no emissions and hence are suited for indoor use

Gas

Can lift much bigger loads and have a long lifespan, are ideal for outdoor use

Diesel

 Suited for heavy load handling and outdoor use, are the most powerful and reliable
 Tyre Selection
Tyres are another important consideration in choosing the right forklift and will largely be determined by your operating environment. The most common and their suited applicability are as follows:
Solid Tyres

Are not filled with air and do not go flat

Designed for use indoors

Pneumatic Tyres

Are filled with air and have a deep tread and wear-resistant rubber

Designed for use on uneven and rough surfaces.

Cushion Tyres

Are constructed from solid rubber and sit lower to the ground

Provide greater manoeuvrability and are suited for indoor use

 
If you're after further information on tyres and their applicability you can check out our earlier blog right here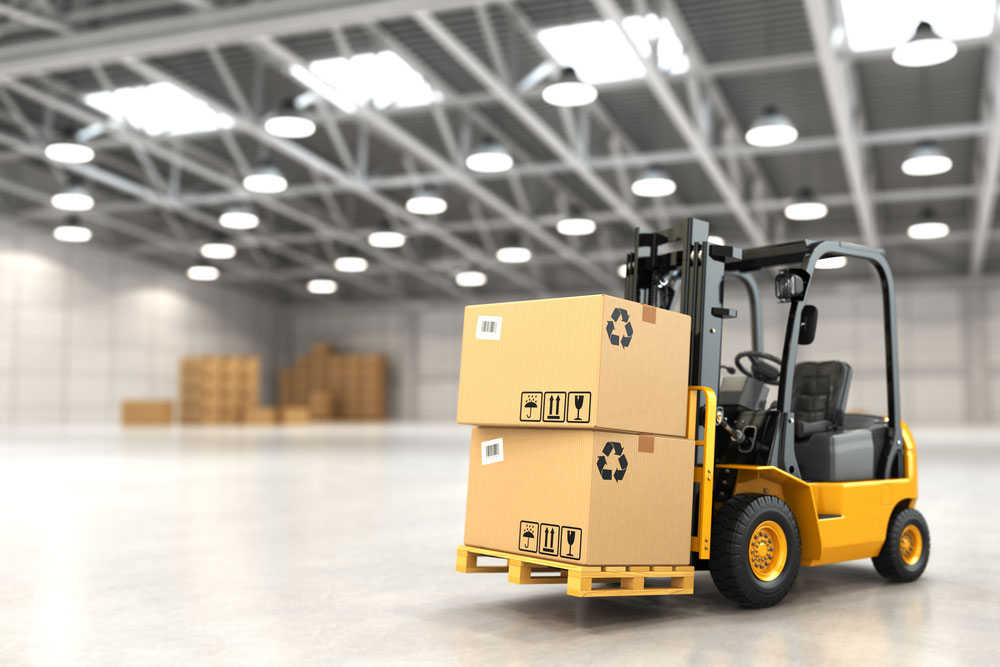 How It All Comes Together
Now that you have had a chance to go through your forklift requirements, it's time to bring it all together. 
Go through each of the criteria requirements and list all relevant applicable details. If you're thinking about expanding your business or taking on additional operational requirements, ensure you factor these into your responses. 
This is now where the services of reputable Forklift provider become essential. Using this information, they will be better understand your unique business requirements. They will also review their range of quality forklifts and recommend those that are best suited to your business requirements and that will deliver optimal operational performance.
Every business has its own unique operational requirements. In order to ensure maximum efficiency and safety, it's critically important that you select the right fitting forklift. 
Start by taking a look at your business requirements along a set of key criteria which includes; environment, load capacity, height, fuel type, and tyre selection. This will give you a better picture of the type of machinery that is required to fulfil your operational needs and achieve optimal performance. 
We hope this blog has been helpful and informative. If you're looking for expert advice on choosing the right forklift for your business, look no further than Forkserve. We're passionate about looking after the needs of our customers and are proud to offer Sydney's largest Forklift Hire Fleet. Our fleet features a large variety of forklift models from all the leading brands including Heli, Toyota, Crown, Raymond, BT, Yale, Hyster, Jungheinrich and Nissan. 
Our team of experts will take the time and effort to understand your unique operational requirements, and work out which forklift will best suit your particular specifications.
For any of your Forklift needs, why not contact us today.